chronics from El Tronco.
"The protruding nails take all the blows."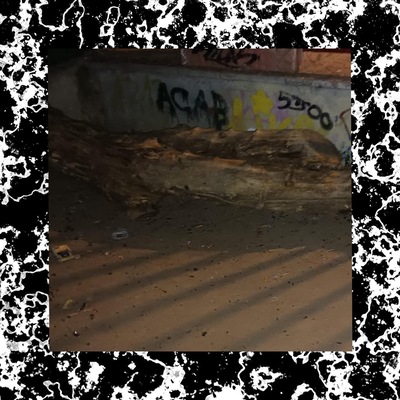 I am coming back from a vacation, some holidays I didn't even plan. It just happened to be one day. I was in a work week. I remote work all week but the Thursday, the dude told me to go to his house and spend some days there in Tuesday. I said "alright", i can remote work from there.
The days were pretty good. Sometimes it is good to do nothing in life and just chill. It was interesting to see how the dude was working on his lastest video It was a curious experience who made me respect every person who has the patience to edit videos and produce music. Except if you do shitty breakcore. I can do that in Audacity.
We also were driving to what we know as "Da Club" and then 3 fucking Lamborghinis pass by, not one, not two, THREE FUCKING LAMBORGHINIS, we don't know where they were going, who they were, or anything similar. But they were there, in the A-6 highway, going at, being generious and DGT compliant, 180 km/h. The other was going slowler because he was behind us. We were going to da club because I got paid.
Sadly, a known character of this website, who has contributed in many ways but never directly to this website, had to go far away for life reasons. We were trying to rent a house so we could minimize the pain of living with higher authorities (his landlord in his case) implies. We couldn't find anything so he had to go back to his town. Saying goodbye wasn't easy. So this post is for Narturo López Gómez II Lopez and all those joints smoked in El Tronco. Thanks homie. Hope your new life serves you well and you find peace inside. I'm writing like will not read this.
The worse part of saying goodbye is that you remember all the adventures you lived together, when we where in Pinto, Madrid in an abandoned factory at 3 a.m. wondering what the fuck we're smoking. Or going to Hyper Pakito, Fuenlabrada after a wild night in Griñón. Surviving like ultimate survivors. Those wild nights in abandoned factories showed me that I can handle mostly anything.
Despite everything, I'm pretty sure one day we will smoke another joint in Da Trunk.
Life changes, I was supposed to move with this guy soon, now I don't seem I will move in the near future, at least one or two months. I also want to enjoy my salary like the 21 years old newfag to the adult life who everyone says knows nothing but i think I know one or two things I am. I am too young to pay half of my salary in rent. No one is attatched to my soul yet. I am still the most important person of my life. That will change the day I get married and have children.
Those are just phases of life, which will pass eventually, nothign last forever and that's good because otherwise everything would be extremely boring and that would make life worth less living.
Well, my job's good, is mostly doing nothing because i'm a sysadmin. I hope that that nevers turns to be something different. Because I do not want to end up writing Haikus about how much I hate my life like the guy from Fight Club. But still, when I hallucinate, I can tell the difference between what's real and what's not. So I guess i'm not as bad as I could be.